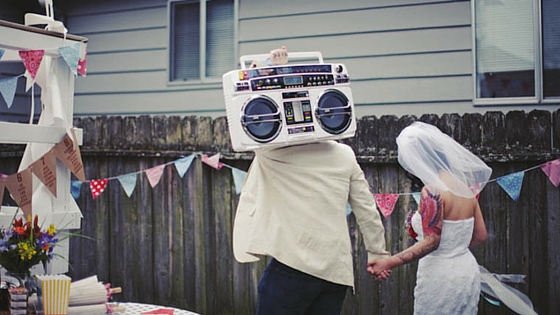 The Perfect Song for the Perfect Day
Finding the perfect song is not easy. Being a wedding singer I am asked frequently what songs would you recommend for my wedding?
Whilst I love giving you a list of songs that I love to sing at the end of the day it is all about you. What you love to listen to and the song that gives you chills!
One bride spoke to me about song choice, she wanted 'Hallelujah' however she did not receive the greatest feedback from her friends and family when it was discussed. They said it wasn't happy or lovey-dovey enough.
I am so glad she had a chat to me about it because I explained at the end of the day that music is such a huge part of your day. Music makes a moment.
If the song fits with you, gives you chills and brings you a special fluttery moment it will show through as you walk down the aisle, sign the registry or have your first dance.
No matter what it is, no matter what the words, if it touches you and your partner in some way it will show on your wedding day and it will shine through.
It is unlikely that your guests will remember the exact words that are sung however they will remember the moment you and your partner emotionally connect with the song.
If you walk down the aisle to a song your bridesmaid is in love with but you hate, there will be no moment as you don't resonate with the song personally.
Did you know a cult classic wedding song 'Every Breath You Take' by The Police has been played during countless weddings due to the widely held belief that it is a gentle love song?
But according to Sting, the song is not about love and it's quite a bit more 'sinister' and 'ugly' than people think. Sting wrote the song during the collapse of his marriage, amidst feelings of jealousy and obsession over his lost lover. He claims the stalker-like vibe of the lyrics were inspired by the desire for surveillance and control he was feeling during his divorce.
But hey who cares if you love the song and to you it does represent love then go with it!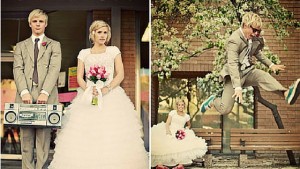 Thankfully this beautiful bride went with her instinct and chose 'Hallelujah' and boy was it a magical moment. The Priest even said the 'S' word in the church when I sang it – whoopsy!
Heck I remember planning my own wedding and feeling so much pressure to have the perfect music as I am a musician. I searched and searched and searched and it wasn't until I was shopping at Coles, chasing my newly walking toddler down the sauce aisle when 'Kissing You' by Des'ree was playing that I instantly got chills and could see myself walking down the aisle towards my best friend, my rock, my future husband to this song.
Yes, it is totally a cliché wedding song. The kind I was trying so hard not to pick but it just worked, I had loved that song since the movie 'Romeo and Juliet and it just touched me.
I am more than happy to give ideas of songs and maybe even refresh your memory of songs you may have loved way back when, but at the end of the day you have to connect to the song for it to work on the day!
On a final note here are my top tips for choosing the perfect song:
Look for covers many musicians love to rearrange rock songs to soft ballads
Don't be afraid to pick the cliché songs
Don't be afraid of your Husbands Star Wars, or Lord of the Rings obsession their sound tracks are epic!
If you want a sneak peak of my perfect day here is a little video with me singing my perfect wedding song… Click Here