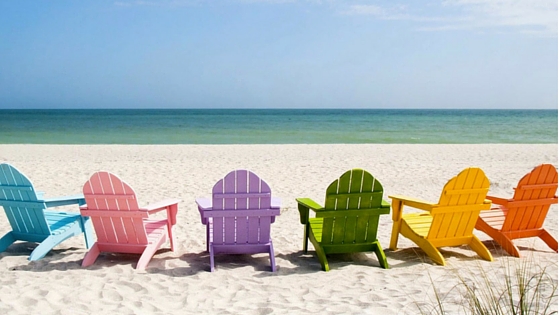 10 Tips for a Safer Summer
Whilst we had some great days over Christmas, we are still in the beautiful summer time and if like me you really enjoy getting down to the beach and enjoying the salty water. I have a bit of soft spot for the Sutherland Shire beaches but you really can't get a bad beach. If you do some further research there are a few non surf type beach on Sydney harbour as well.
Given the remaining summertime, I thought I would share some tips for keeping safe when out an about.
Select your beach carefully
As mentioned I have a soft spot for the Sutherland Shire beaches. However, most people tend to gather around the Northern Sydney beaches.
Here are some simple tips:
Don't swim at beaches that are not patrolled if you're not a strong swimmer.
The use of flippers can really help and get you out of trouble.
Beaches that face south are typically more exposed to consistent, powerful swells and are best avoided. Often these beaches are referred to as 'swell magnets' and are great for surfers, but often unsafe for casual beachgoers.
Long, open beaches generally have rip currents spaced intermittently along the stretch. Smaller coves typically have semi-permanent rips located at either end of the beach. Never swim in or near river mouths – they attract sharks and have extremely powerful currents due to tidal flows.
Swim between the flags
Patrolled beaches only! You'll have more fun knowing there's somebody keeping an eye on you and your family. It seems obvious but it is amazing how many people you see that don't do this. Set an example for friends and family.
Choose your day
The more waves and/or wind, the more energy exists in the ocean causing rips and currents. If unsure, speak to a lifeguard who can tell you exactly what to look out for.
Rips – understand and avoid them
Surf awareness & survival coaches often instruct participants to jump straight into a rip on their first or second day. The rip carries them out for a short distance, fizzles out, and the participants swim or surf back to shore.
Understanding the danger of rips means understanding their cause, effect and limitations.
Rips are formed when water is pushed to shore by wave energy and naturally has to return to the ocean due to gravity & tidal influence
Rips generally have 3 parts – feeder currents (shoulders), a neck and a head. They vary in direction, speed, width and length. They can exist for a minute, an hour, a day, a month or a year. Some are permanent due to geographical shoreline features.
Rips want to return water to a point just beyond the breaking waves. They represent a path of least resistance.
Surfers actively seek rips to use in the same way that a skier uses a chairlift, to take them straight back to where the fun is. A rip generally poses no threat to an experienced swimmer or surfer.
If you are caught in a rip, swim perpendicular to the rip – this usually means swimming towards the breaking waves bordering the sides of the rip. If you are not a strong swimmer, raise your hand for help, float on your back and relax – the rip will fizzle out shortly anyway!
To have beers or not to have beers
Sounds obvious, but you should never drink alcohol before swimming and never swim after eating a large meal. Remember your Mum telling you this as a kid?
The dreaded cramp
Muscle cramps can be extremely dangerous, inhibiting your ability to swim to shore. Cramps are often caused by muscle fatigue, dehydration and even lack of minerals. Drink plenty of water before swimming and stretch tight muscles. Banana's contain potassium and tend to help in prevention.
Sounds counter intuitive
You should swim where the waves are. Rips exist in passages of calmer, deeper water, where the waves are unable to break. These 'calm' waters trick many swimmers into jumping straight into a rip
Swim with a friend
If there is nobody around, there is nobody to help.
Slip, slop & slap
Australia & New Zealand have the highest incidence and mortality rates of skin cancer in the world so make sure to cover up. Skin cancer are an insurable event so make sure you have your trauma policy in force.
Watch your children & belongings
Don't leave them unattended or take your eyes off them for even a minute.
Like most of us, I love to get out in the sun and down to the beach. If a surf beach is not your thing, why not consider getting on the calm waters and hire a stand up paddle board. I can vouch for this as a great form of exercise and it can clear the head, even my furry daughters love to get out on the board with me!