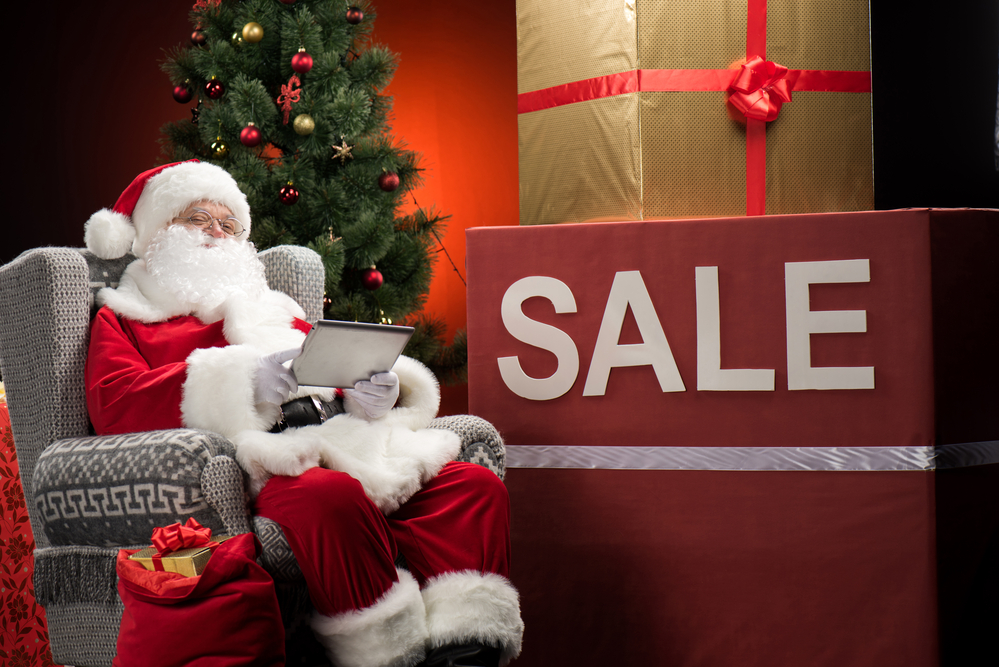 11 Christmas money-saving tips
It's the most wonderful time of the year. It's summer; there's plenty of parties on the horizon; a work bonus is on the cards; and sales are everywhere. What's not to love about the lead-up to the festive season?
Is it that you've put on too much of the holiday spend on your credit card? Or perhaps it's that feeling that you've spent far more than you should.
It's a seasonal trend that can drive even the most disciplined savers into debt in the New Year.
With Aussies spending $25 billion collectively (or an average of $1,325 per person) on gifts, travel, Christmas decorations and charity donations, according to finder.com.au's Christmas spending statistics, is it time we start cutting down on our festive spend?
Here are 11 ways to save money during the crazy festive season to help trim your expenses without sacrificing any of the holiday experience.
Save money in the lead up to Christmas
Plan your spending
Allocate a specific amount that you want to spend for each person on your list or create a general spending cap. How you want to create a budget is entirely up to you. Just like any budget, good intentions can quickly turn into frustration because it's either unrealistic or you've picked numbers out of thin air. So, create your budget today before the season is in full swing and share it with your partner or family member. That way, you're more likely to stick to it.
Offload your second-hand items
With Aussies having an average of $5,300 in unused or unwanted items, according to a recent Gumtree survey of 1,000 Australians, there's never been a better time to bag some extra cash by clearing out things you no longer need around the house (clothes, shoes & accessories, furniture, gardening, tools, appliances, electronics, and sports equipment). Sell them online, hold a garage sale or find a local buy-swap-sell.
Get a head start
Don't wait until the holidays to buy. Pre-Christmas sales are on now. Check your inbox for deals and use a price comparison tool like Price Hipster to compare prices across products and stores. Don't forget to block out your calendar for big sales (Click Frenzy, Cyber Monday, and Black Friday).
Save money on Christmas presents
Find and share sustainable gift ideas
Aussies gifted over $400 million worth of unwanted Christmas gifts and $10 million unwanted gifts were received last year, according to a study commissioned by ING. Most of these ended up in landfill. This year, why not consider giving sustainable gifts? Launched by ING, the Good Gift Creator is a sustainable gift-giving campaign that helps Aussies buy the perfect gift that results in less waste both environmentally and financially, like activewear made from recycled plastics and reusable bamboo straws.
Choose debit over credit
It's tempting to use your credit card if you don't have the cash to pay upfront. While convenient, it can lead to new debt in the New Year (not a good start).
Similarly, it's enticing to use a 'buy now, pay later' service. This arrangement allows consumers to purchase and obtain goods and services immediately but pay for that purchase over time. While some buy now pay later providers offer fixed-term contracts up to 56 days for amounts up to $2,000, other providers offer a line of credit for amounts up to $30,000. An ASIC report found that as of 30 June 2018, Aussies have over $903 million in outstanding buy now, pay later balances, a number that will surely rise over the Christmas period. So, before you sign up to this kind of service, fully understand the terms and conditions.
Never pay full price
Check out all the best online coupon and discount codes on Groupon, Ozbargain, Catch, Retailmenot, which combine all the best online coupon and discount codes. There are also cashback sites like CashRewards and ShopBack that pays shoppers a percentage of the money they earn from retailers when a customer purchases via the cash back site.
You can also let the bargains come to you: If you put items in your online shopping cart and leave them there for 24-48 hours, the retailer will sometimes email you with a discount code to encourage you to complete the sale.
Home-made gifts
Are you crafty? Can you bake up a storm in the kitchen? A hamper filled with cookies, candles, bookmarks, even personalised photo cards makes for a wonderful gift. The list of things to make is only limited by your imagination.
Be smart about shopping online
Don't keep your credit card saved to avoid impulse spending and the 'one-click' trap. This will give you extra time to evaluate what you need to buy. Resist the urge to indulge in a shopping spree. Your wallet will thank you for it.
Give those to less fortunate
It's all too easy to get caught up in the spending cycle during the holidays. World Vision and Oxfam are just two organisations that empower communities to tackle poverty, provide clean water and sanitation, and life-saving support to people struggling in other countries.  Spread some Christmas cheer to those who are less fortunate. Consider donating to a charity this Christmas on someone's behalf and give them a card to commemorate it.
Save money on Christmas Day
Shop like a boss
Set a time limit so aren't tempted to spend more than you want to. Only buy what you need and stick to your shopping list. Don't buy everything at the same shop because there may be better deals at other supermarkets. Don't forget, you can also shop outside of normal trading hours so it's less crowded and you'll avoid shopping stress.
Share the costs of catering
Most of the Christmas budget will be spent on food and drink. If you're hosting an event, why not embrace the idea of a potluck? This is a communal gathering where each guest contributes a different, often home-made dish of food to be shared. Let everyone know, in advance, what they can bring so you don't end up with 10 trays of salad.
Final Word
Well, there you have it! You now have a Christmas spending survival guide to help you master the art of saving money over the holidays.
We all know Christmas can be a trap for impulse spending. However, by planning and spending wisely, Christmas doesn't have to be a total budget-buster.
How do you save money during the holiday season without breaking the bank?
Merry Christmas from all of us at Integra Financial!