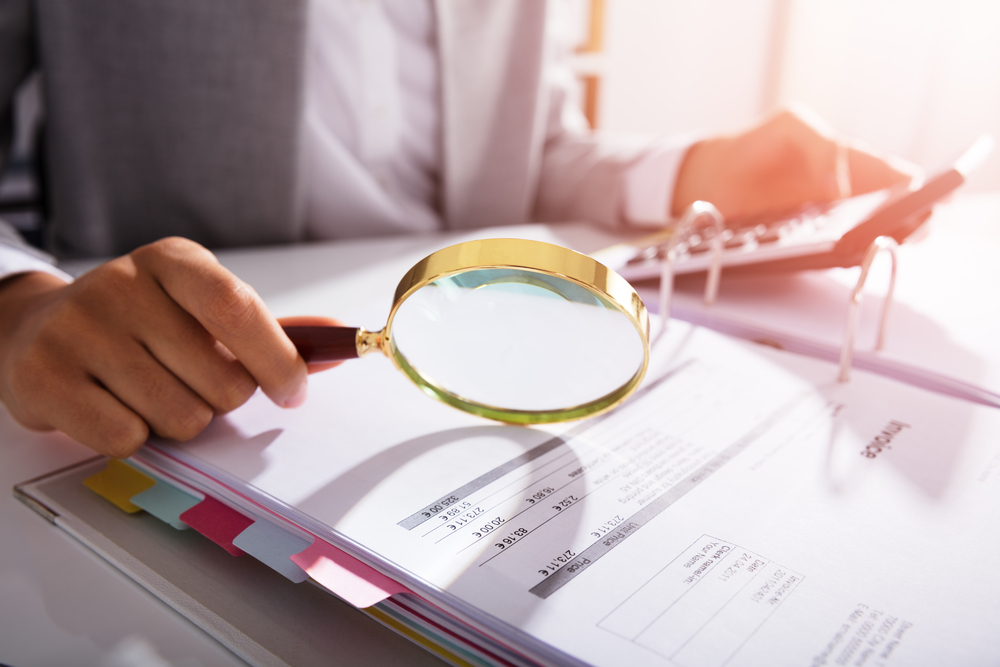 Seeking financial advice, know who you are talking to
Like most people, no doubt you have seen the headlines surrounding the case of missing person Melissa Caddick. The issues surrounding Ms Caddick's disappearance and the business where it is alleged she was using millions of dollars of clients money to fund her lavish lifestyle are still under investigation.
This case is a timely reminder to anyone that is seeking financial advice from a Financial Adviser to be aware of the steps you need to take to ensure the person you are dealing with is licensed to provide you with advice.
Firstly, it is important to note that Ms Caddick was not a current Financial Adviser, she was posing as one but did not have an Australian Financial Services Licence (AFSL) to do so. It is alleged, she falsely used another financial adviser's authorised representative number. Ms Caddick appeared to prey on family and friends who she thought would not question her about the work she was doing with them.  Trust is something that all clients should be able to have with their Financial Adviser, but in any trust relationship, it's important to ask questions to ensure you have all the information you need.
Transparency is key
Trust takes time to build when working with clients. Part of that trust is being transparent about what actions the adviser is taking on your behalf, where your investments are held and what fees you are paying for their services.
Ms Caddick also used a structure known as a Self-Managed Super Fund for all her clients and it is believed that the client's money was deposited directly into her company account. Money was then cycled into various bank accounts from there for her own benefit and to repay other investors.
What is a Ponzi scheme?
Ponzi scheme is when the person operating them ensures that money that needs to flow into the hands of investors comes from other client's money.  For example, you invest $500,000 into a Pension fund and you need to take your minimum amount each year of say $20,000 these people take this money from other investors funds to pay these amounts out.  This means the unsuspecting investor does not have any idea that they do not have any funds invested.  They need to attract new clients to be able to operate this way
Check your documentation
There is a great deal of legislation and regulation that authorised financial advisers must adhere to. When meeting with you for the first time they will issue you with a financial services guide that details their authorised representative number and which Australian Financial Services Licensee they are licensed to conduct activity under. Each step of the financial advice process requires documentation and again transparency to ensure you understand what action is being taken on behalf of you with your money.
From what we have learned so far, documents such as bank account statements, contract notes and investment review reports were falsified when being provided by Ms Caddick to her clients. Whilst we cannot comment on the details of the documents, from what we have all learned via the media it appears these documents had been doctored to make them look legitimate.
This entire situation is a very tragic case for not only Ms Caddick's family but also for the many clients that are now victims, with little chance of re-claiming their money.
Important information:
Check the ASIC Adviser Register for your adviser's name, background and education of the person you are dealing with and who they are licensed to.
All financial advisers must hold or be licensed under an Australian Financial Services License.  This gives you protection should you have any issues with the advice you receive.
Check on the Financial Adviser and Ethics Authority (FASEA) whether your financial adviser has passed the National Exam that all existing Advisers need to have completed by the 1st January 2022.
Your financial adviser is required to be a member of a Professional Association such as the Financial Planning Association of Australia (FPA) and you can check if they have a Professional Designation such as CFP, FCHFP.
When investing, your funds should go directly into the Investment that has been recommended.
Ensure that you have account numbers for where your money is held and ensure you can get access to it as well as details of your super funds and any trading accounts.  You can also lookup your shares on a relevant share registry to ensure that you have them.
If the returns published on your annual or quarterly review report look "too good to be true" then ask questions that will satisfy you that everything is being appropriately done.
Make sure that your financial adviser provides you with relevant documents around your advice and when necessary sign off on them.
Understand the fees that you are paying and that all dealings with your financial adviser are transparent.
If you have friends or family seeking advice make sure they do their homework to ensure you do not get caught unwittingly as we have seen in these tragic circumstances recently. If you need a financial adviser, we may be able to help. Give the Integra team a call or book a meeting here and discuss your situation.
Deborah Kent and Anthony Pears are Authorised Representatives of Oreana Financial Services Limited ABN 91 607 515, an Australian Financial Services Licensee, Registered office at Level 7, 484 St Kilda Road, Melbourne, Victoria 3004 Australia.